THE FUN WAY TO EDIT VIDEOS!
Transform your footage into amazing movies: With over 1000 templates for special effects, interactive menus and fitting background music, you can make your own entertaining videos in no time at all even without any previous experience.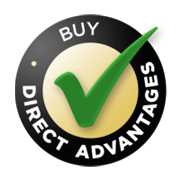 Install the software and get started
30-day money-back guarantee
Re-download software anytime


ALWAYS A CUT ABOVE!
Shift into high gear and experience 64-bit turbo performance for your videos. With the amazing video editing wizard you can create impressive movies in record time! The new interface offers Easy Mode for all video editing beginners and can be switched into a more detailed mode for advanced users at any time.
Import
MAGIX Movie Edit Pro 2015 supports all conventional video formats and sources. Import your videos from digital and analog camcorders.
Edit
Edit all of your videos simultaneously in one project. There's no need to waste time converting all your videos into one single format.
Export
Select the desired export format and follow the instructions or burn DVDs and Blu-ray discs.
The most important features:
Easy operation: New, clearer interface Faster workflow: Amazing 64-bit performance Precise video editing: On up to 32 tracks Automatic Wizards: For video, image and audio editing Impressive effects: Animated transitions and effect presets Full 4K and HD support: For camcorders & action cams Design your own menus: Choose from a wide range of thematic templates Present videos anywhere: On TV, mobile devices or online Wireless data transfer: With Movie Edit Touch for tablets View all features
NEW IN THIS VERSION:
Completely redesigned interface Amazing design enables amazing results. The new interface ensures improved operation and readability on all monitors.
Real 64-bit support Video editing at high speed: This 64-bit application makes it possible to use the full potential of the processor and RAM to achieve top performance.
Project transfer via WLAN With Movie Edit Pro 2015 you can wirelessly transfer your mobile video projects from the Movie Edit Touch app to your computer via WLAN – all accompanying project files are transferred as well. Edit XAVCS video files The new XAVCS video format supports resolutions up to 4K Ultra HD and is used in the latest camera models. Realize the full potential of your camera now. Automatic loudness adjustment The background music in your video has different volume levels? Movie Edit Pro can automatically adjust the loudness of the songs and even out the volume – no more problems with tracks that are too loud or too quiet! Improved object editing Movie objects can be cut out even more easily or moved. All changes are automatically taken into account in all MAGIX mouse modes.
MORE GREAT FEATURES:
Start it on the go – perfect it at home With the free MAGIX Movie Edit Touch App for Windows & Android tablets you can edit your videos right where you made them – on vacation, at family celebrations or at a live show. Quickly and easily remove unwanted scenes, change the scene order and add some text and titles. When you get home you can import and edit projects in MAGIX Movie Edit Pro 2015. Find out more and download now Android Version | Windows Version Automatic audio dubbing Enhance your movies with the background music of your choice. Greenscreen effects Easily change the backgrounds of videos. Convenient color correction Set the white balance, contrast and colors retroactively. Quick image stabilization Perfect for shaky and video footage. View all features ONLINE TUTORIAL VIDEOS The free tutorial videos from MAGIX provide you with an initial look at various MAGIX programs. You'll learn in a quick and easy fashion how to use the most important features in order to bring your own projects to life. View online tutorial videos

Read more:http://www.magix.com/us/movie-edit-pro/detail/
Follow us:Google+|Facebook